Marketing personalization means more than just addressing a customer by name in an email or signaling that they've browsed a particular item on a website by showing it to them again in a digital ad somewhere else on the internet.
Unsophisticated acts of recognition like this can actually do more harm than good—they demonstrate that customer data has been collected without much benefit to the customer or input from them on what they actually want. It also just goes to show the critical role that context plays in whether or not brands come off as helpful or creepy. Once that line is crossed, customer trust and loyalty are difficult to win back. According to Gartner, more than half of consumers will unsubscribe and over a third (38%) will stop doing business with the brand altogether if a personalized message is perceived to be "creepy."
To keep your brand firmly on the right side of the personalization versus privacy-invasion conundrum, aim to create personalized experiences around helping moments. Help-centered content strategies seek the customer's input and, in return for those data points, provide meaningful information to the customer in a transparent manner.
In the study Winning With Tailored Help: Personalization Showcase for Marketing Leaders, Gartner notes, "Personalized messages that consumers perceive as providing help have a significant impact on the Commercial Benefit Index, greater than those solely focused on signaling that the brand knows the consumer well." In the same study, Gartner outlines a framework for "Tailored Help" to guide marketers in their personalization strategies.
Here are five types of helpful content to include in your marketing personalization strategy, inspired by Gartner's "Tailored Help."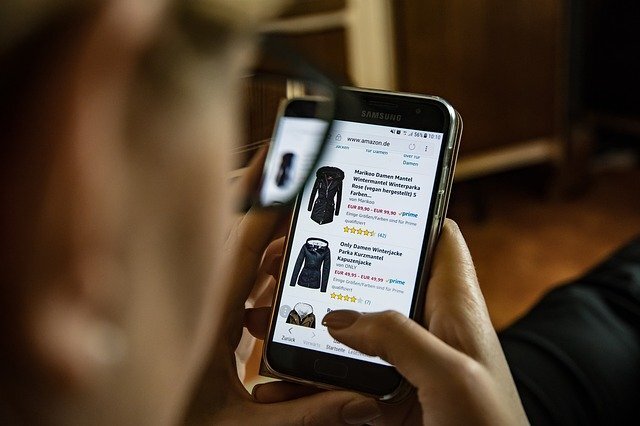 Image attribution: Hannes Edinger from Pixabay.
1. Recommender Content
As Gartner describes it, "Recommenders guide consumers to limited and prioritized product or service options based on existing consumer data or in-the-moment inputs."
The goal of recommender content is to focus on a select set of products and services that match customers' needs and preferences. Then, it filters out what's not relevant and helps customers make a decision.
For example, imagine a customer lands on a retail clothing website and encounters a questionnaire for the type of clothing, occasion, or season they are purchasing for. A content marketer can use those data points to create a curated email campaign or personalized web page containing clothing that fits the individual's description and additional items that go well with the purchase.
Recommendations aren't necessarily limited to items in the store, either—they can also include advice to grow the relationship and enhance the customer experience. Is the customer looking for a 1920s-inspired, green, beaded cocktail dress? Helpful recommenders will offer items that fit that description—as well as shoes and jewelry that pair well. Is it wintertime? A recommended shawl or scarf may be helpful. Want to see how others wore the look? A content marketer can share helpful content including imagery, tips, and advice for 1920s-inspired fashion as well as cocktails and appetizers, party ideas, and more.
2. Teaching Content
Teaching content is designed to help customers learn how your product or service can be used to solve a specific problem or achieve a goal that's relevant to them. "Teachers use data to provide information that helps consumers complete jobs or tasks based on life- or purchase-journey stages," as Gartner puts it. By educating and adding value rather than simply selling, brands position themselves as credible advisors with this type of content.
Following the same 1920s cocktail dress example, let's say that the customer has decided on a dress, hair accessories, and shawl. How should they be worn? How does one tie a shawl? How do you get the accessories to stay in your hair?
Don't make the customer wander the internet for answers. Teaching content that's tailored to the customer's needs—such as how-to videos, step-by-step infographics, and follow-up emails with tips leading back to your website and other helpful resources—encourages repeat visits and grows your brand's credibility.
3. Support Content
Support content is designed to make the purchasing process easier for the customer. In a B2B environment, personalized support content can help customers make the case to their finance departments for budget allocation and purchase justification. Think web-based ROI calculators or readiness assessments that gather important inputs, like a customer's industry, company size, or business needs and challenges. Content marketers can use this data to create content that's dynamically generated based on the market segment.
Imagine a customer in the retail industry who's looking to purchase a videoconferencing solution. A CFO-ready report or sample justification slides including retail industry benchmarks, ROI realized by other companies of similar size in the industry, stats on videoconferencing benefits, and personalized FAQs can go a long way toward helping your customer assess your solution and justify the sale.
4. Confidence-Building Content
Confidence-building content helps the customer feel good about purchasing from a brand and encourages a continued relationship. Confidence-building content can include customer stories, case studies, awards, positive press, testimonials, and other accolades.
Rather than making your customer sift through a static web page with a laundry list of every success you've had since the beginning of time, create personalized content that focuses on relevant accolades. Then, have triggers in place to surface it during a relevant stage in the buyer's journey.
For example, imagine a healthcare customer browses your website and a dynamically generated feature based on customer profile data displays the latest testimonials from healthcare industry professionals since that customer last visited your website. This type of personalized, confidence-building content not only positions your brand as a leader in the customer's space but also shows a valuable, respectful use of the customer's data.
5. Reward Content
Reward content informs customers of special deals or ways to save throughout the purchase process and incentivizes them to continue to engage with your brand.
In a B2C environment, loyalty programs have long been the norm, including discounts for certain spend thresholds and points programs that offer incentives based on points status and tiers. In a B2B environment, discounts and deals based on factors such as company size and spend level are also long-established practices. Personalized reward content is where brands can set themselves apart by effectively communicating the next deal or reward level and acknowledging lifetime savings value.
Want to congratulate your customer for reaching VIP point status while encouraging the next level of customer advocacy? Create personalized reward content triggered by buying stage, engagement activity, purchase threshold, and more to celebrate achievements and clearly communicate the next incentive. Simply displaying a level of points or a discount rate is standard, but personalized reward content encourages action and communicates value truly relevant to the customer.
Building the Bridge between Consumer and Commerce
Invasive content feels disingenuous and distasteful, but brands can be transparent about data usage and still provide personalized content. Jay Baer, customer experience and marketing expert, describes content as "the emotional and informational bridge between consumer and commerce."
While there's not usually much emotion involved in a routine advertisement, truly helpful personalized content is a powerful tool for building customer confidence and loyalty—and the exchange benefits both sides.
Is your content helpful? What are your biggest gaps and opportunities to provide value to customers through content?
There are many ways helpful content can be deployed through personalization. Stay tuned for a follow-up post for more information, and in the meantime, consider subscribing to The Content Standard Newsletter for more stories like this.
Featured image attribution: Omar Medina Films from Pixabay.
All statements in this article attributable to Gartner represent Skyword's interpretation of data, research opinion or viewpoints published as part of a syndicated subscription service by Gartner, Inc., and have not been reviewed by Gartner. Each Gartner publication speaks as of its original publication date (and not as of the date of this article). The opinions expressed in Gartner publications are not representations of fact, and are subject to change without notice.
https://www.skyword.com/contentstandard/the-5-types-of-content-to-include-in-your-personalization-strategy/