In the United States alone, calls for
emergency services
average around 240 million each year, which comes out to an equivalent of 600,000 calls per day. The sheer volume and demand for emergency services requires state and local agencies to be properly equipped to handle the calls for help.
As calls for service continue unabated, first responders need to have the most up-to-date communication systems to respond to 911 calls and coordinate response strategies with other emergency personnel.
Push-to-talk (PTT) devices are estimating strong growth over the next several years as a result of demand from commercial customers and first responders. According to MarketsandMarkets, the global PTT market is estimated to be worth $38.4 billion by 2024, up from $25 billion in 2019. This represents a compound annual growth rate (CAGR) of 9% through 2024.
Siyata Mobile, Inc.'s (NASDAQ: SYTA, SYTAW) new SD7 mission-critical push-to-talk (MCPTT) rugged handset device is designed to provide first responders with the latest in easy-to-use, emergency push-to-talk communication. This innovative device, coupled with Siyata's working partnership with Motorola could separate the SD7 from the rest of the competition.
The SD7 and the Siyata-Motorola Working Partnership
According to recent filings, Siyata Mobile and Motorola Solutions, Inc. (NYSE: MSI) entered into a working partnership agreement after the end of the third quarter of 2021. Motorola Solutions is the global leader in land mobile radio (LMR) with a current market cap of $42.24 billion, as of November 2021. Under the agreement, Motorola was named a non-exclusive marketing and distribution partner for the SD7 device.
As a result, Motorola will begin marketing the SD7 device globally and will focus on sales through direct channels and partnerships with national cellular carriers in North America.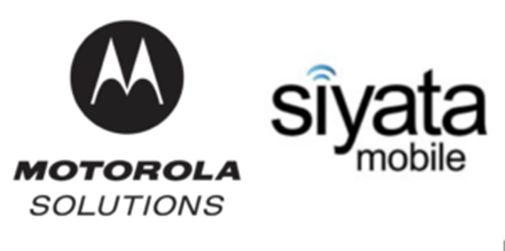 Siyata Mobile Partners with Motorola Solutions
Siyata and Motorola's collaboration on the SD7 extends beyond the recent agreement. Engineers from the two companies have been working closely together over the past nine months on the SD7's development.
Specifically, the engineering teams worked to integrate Motorola's push-to-talk software into the SD7 device. Both sides agree that the outcome has led to a top-tier device, as the flawless integration provides a very good user experience.
As a result, the SD7 will also be able to interconnect with existing land mobile radio (LMR) devices that are already deployed by first responders, transportation workers, and enterprises. Through the dedicated Motorola gateway, SD7 users will be able to simultaneously communicate on cellular and radio networks.
This is a massive opportunity for Siyata Mobile. Motorola's global LMR footprint and brand recognition is second to none in the industry. For Siyata, there is a real opportunity to leverage its SD7 device, which is compatible across both North American and international cellular networks, to Motorola's massive customer base.
SYTA: SD7 Sales Volume Estimates 30,000 to 100,000 Units Per Year, Translating Into $10 Million to $30 Million in Potential Revenue Starting 2022
The SD7's global application combined with one of the world's most recognizable LMR brands in Motorola makes this a very big opportunity for Siyata Mobile and the company's bottom line. As Motorola seeks to sell the SD7 to its existing, large customer base and through partnerships with major cellular carriers, the new rugged PTT device is already positioning for serious adoption.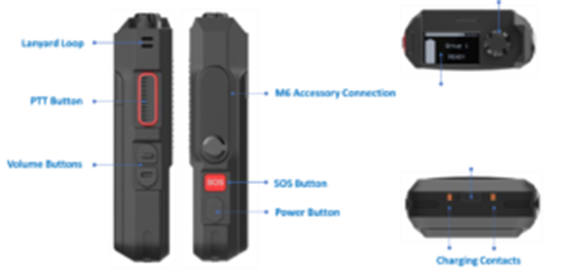 (Click to enlarge image)
Based on early discussions with Motorola and national cellular carriers, Siyata Mobile estimates SD7 sales volume could come between 30,000 and 100,000 units per year, once in full production. This estimate would translate into a potential revenue range of $10 million to $30 million in revenue for Siyata beginning in 2022.
Analysts Release Updated Reports, Highlighting Bullish Outlook
Updated November reports issued by both Zacks and Maxim project a profitable Q4 and a promising outlook for 2022. Much of the enthusiasm centers around a recent partnership with Motorola Solutions and the launch of Siyata's SD7 push-to-talk rugged handheld device, which will be launched in North America in the coming weeks.
The Maxim Group, which calls the Motorola deal a "massive growth catalyst," is estimating that the non-exclusive partnership could drive SD7 volume up to 30,000 to 100,000 units per year. That's a potential 2022 revenue of $10 to $30 million, a massive untick for a company that posted just $1.2 million in sales in Q3 this year. Maxim has set a target price of $10. According to Maxim's valuation models, Siyata currently trades at an EV/revenue multiple of 2.6x and 1x for the research firm's estimates for 2021 and 2022, respectively.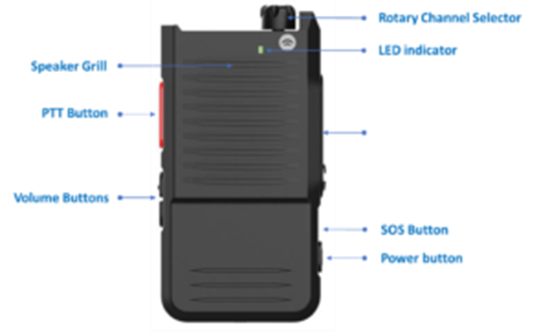 Tim Moore's Zacks Report also projects an uptrend in 2022, though he highlights the risk factor as above average. Tim estimates SD7 revenue at $4 million, but he also sets the price for Siyata at $10. Zacks estimates Siyata 2022 sales forecast at the peer average of 2.7X EV/revenue. Analyst Tim Moore estimates fourth quarter 2021 revenues could reach $4 million and 2022 top-line growth could hit 85% if half of the growth comes from the new SD7 product launch.
Both reports point out that Siyata is in a transitory period and that this year's returns are not indicative of the earnings potential for this company. Zacks highlights declining revenues in older 3G equipment and the Covid-19 impact on school bus fleets as impediments to 2021 profitability. Neither is expected to be an issue in 2022. Overall, both analysts' models highlight an undervalued condition for Siyata Mobile, as compared to the rest of its peers. Based on the recent developments, Siyata is positioned well to rebound in 2022.
Overall, Siyata's new SD7 rugged handset device has been a highly-anticipated new product from the company since it was first unveiled. The underlying strong growth in the PTT market is certainly enough to get excited about the SD7.

However, the Motorola partnership on the SD7 pushes the opportunity to a whole new level. With a current customer roster of millions of connections across the LMR industry, Motorola Solutions brings massive resources and influence to the SD7 device.
Investors will no doubt be interested to see Siyata's analyst reactions to the Motorola partnership. The two firms covering Siyata, Zacks and Maxim Group, have been bullish on the company for the past several months. Before this announcement, Zacks analyst Tim Moore held a $10.50 price target and Maxim Group analyst Jack Vander Aarde maintained a $10 target.

After a tough start to 2021 due to the impacts of the pandemic, Siyata Mobile is once again hitting its stride. The company's recent purchase orders and strong activity even before the Motorola announcement were very encouraging. Considering these new developments, Siyata Mobile is one stock to keep an eye on moving forward.
Disclaimer:

Spotlight Growth is compensated, either directly or via a third party, to provide investor relations services for its clients. Spotlight Growth creates exposure for companies through a customized marketing strategy, including design of promotional material, the drafting and editing of press releases and media placement.
All information on featured companies is provided by the companies profiled, or is available from public sources. Spotlight Growth and its employees are not a Registered Investment Advisor, Broker Dealer or a member of any association for other research providers in any jurisdiction whatsoever and we are not qualified to give financial advice. The information contained herein is based on external sources that Spotlight Growth believes to be reliable, but its accuracy is not guaranteed. Spotlight Growth may create reports and content that has been compensated by a company or third-parties, or for purposes of self-marketing. Spotlight Growth was compensated ten thousand dollars for the creation and dissemination of this content by the company.
This material does not represent a solicitation to buy or sell any securities. Certain statements contained herein constitute "forward-looking statements" within the meaning of the Private Securities Litigation Reform Act of 1995. Such statements may include, without limitation, statements with respect to the Company's plans and objectives, projections, expectations and intentions. These forward-looking statements are based on current expectations, estimates and projections about the Company's industry, management's beliefs and certain assumptions made by management.
The above communication, the attachments and external Internet links provided are intended for informational purposes only and are not to be interpreted by the recipient as a solicitation to participate in securities offerings. Investments referenced may not be suitable for all investors and may not be permissible in certain jurisdictions.
Spotlight Growth and its affiliates, officers, directors, and employees may have bought or sold or may buy or sell shares in the companies discussed herein, which may be acquired prior, during or after the publication of these marketing materials. Spotlight Growth, its affiliates, officers, directors, and employees may sell the stock of said companies at any time and may profit in the event those shares rise in value. For more information on our disclosures, please visit: https://spotlightgrowth.com/disclosures/

https://stockhouse.com/news/newswire/2021/11/25/Siyata-Mobile-(NASDAQ-SYTA)-Unveils-Landmark-Partnership-with-Motorola-Solutions-(NYSE-MSI