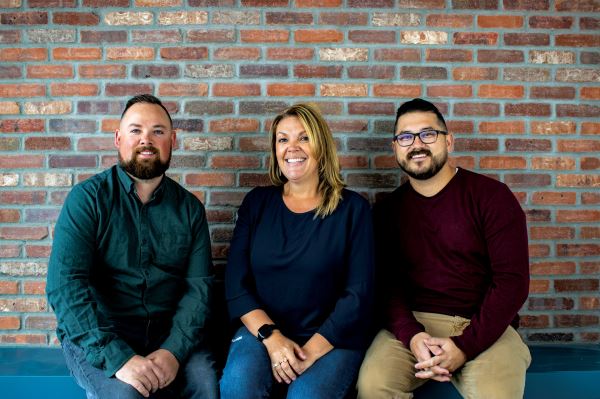 When you think of business in Idaho, the phrase "top tier marketing agency" may not be what comes to mind. Get Found First, a digital marketing agency located in Blackfoot, didn't let the population of only 10,000 and potential sparse clientele stop them from growing to over 50 employees and working with over 300 clients. 
Rather than walking business-to-business down main street, Get Found First redefined what success looks like for a local business in the modern age. They could have moved to a tech hub in a coastal state, but the team would learn just how much they could do for the local community here at home.
Making a Name in Small Town Idaho
Over the past decade, digital marketing has shot to the forefront of the marketing sector as the most effective and cost-efficient way to reach more customers, bring in more revenue and scale a business. 
Even for a small town like Blackfoot, local businesses utilizing Google web ads or running marketing campaigns on Facebook and Instagram can reach new demographics within their own communities. 
In such a burgeoning industry, standing out and having a positive client record are essential to success. 
Get Found First knew they had the talent and experience for digital marketing, but as they tried to acquire more clients, the team found themselves competing for business with larger and more established agencies, even in the neighboring cities.
The solution? The team took their expertise and offered services on a wider scale—delivering many of their 
services completely online. They began acquiring clients around
the country and bringing in talented employees from local cities as well as other states.
In 2015, Get Found First got a boost in media coverage when it joined forces with Perfect Point Marketing. While this would be a massive launching point for the company, it would also get the attention of one of the world's largest tech companies.
When Google Calls
While Get Found First continued to scale and obtain more clients, they had no idea they would end up on the radar of an organization as influential as Google. 
The team was stunned to get a call from a Google representative and learn that they had chosen Get Found First for a Google Partner program and wanted to visit Blackfoot. 
Katie Harris, Managing Partner of Get Found First, recalled, "We were like, are we getting punked? They're really going to come to Blackfoot?" They were assured it was legitimate, and soon after, Google headed for the small Idaho town. 
The team, used to operating in a barebones environment out of an old office building, scrambled to prepare for the meeting.
"We actually had to go buy things for our walls so that we looked like we were a real business," Harris laughed.
Yet, after the Google reps arrived and spent a few days with the team, they were impressed. Excited to see more, they asked to go see some of Get Found First's clients.
"Uh, we don't have local clients," the team responded.
"What do you mean you don't have local clients?" the Google rep. asked. 
"Well, it's easier for me to get a client in Chicago or New York than it is for me to get a client in Blackfoot or Idaho Falls because they tend to think you can't be a top tier marketing agency in Blackfoot," Harris said.
The justification was valid, and the company's growth and results spoke to their success in branching out.
"Don't Blackfoot companies need to advertise?" the Google rep. asked, "and don't they need customers? Don't you have good businesses here?"
"Yes, we do."
"Then you have a responsibility to go out and help them grow their businesses," the rep. responded.
This conversation was a pivotal moment for Get Found First—one that would change the future trajectory of the company.
Bringing it Back to Blackfoot
As the tech industry boomed throughout the 2000s and 2010s, businesses and millions of people migrated to bigger cities, which seemed full of promising career options and higher wages. 
Small towns like Blackfoot, on the other hand, suffered from a loss of local opportunity, stagnating wages and weakening infrastructure. Regardless of these issues, thousands of people still call Blackfoot home, Get Found First included.
For Get Found First, Blackfoot has the potential to be a city with high quality, well-paying jobs, a flourishing local economy and long-term stability for people who want to raise a family. 
With powerful resources from Google and trained, certified employees, they decided to dive into the community and surrounding areas. 
They built an internal training program to teach people without marketing experience the skills they need to work at the agency, increasing local access to higher wages. They also offer a 401k plan, life insurance and pay for 100% of employee health benefits along with other perks. 
Additionally, Get Found First works with local businesses to design and develop web pages and content, implement multiple forms of marketing and advertising, and review and manage parts of their online presence. 
As a top tier marketing agency, they serve clients both inside and outside of the state. However, Get Found First is dedicated to Blackfoot and they hope that as they grow and uplift the businesses and people around them, more people will see what Google does in the small town they call home. 
https://www.idahofallsmagazine.com/2022/03/how-get-found-first-began