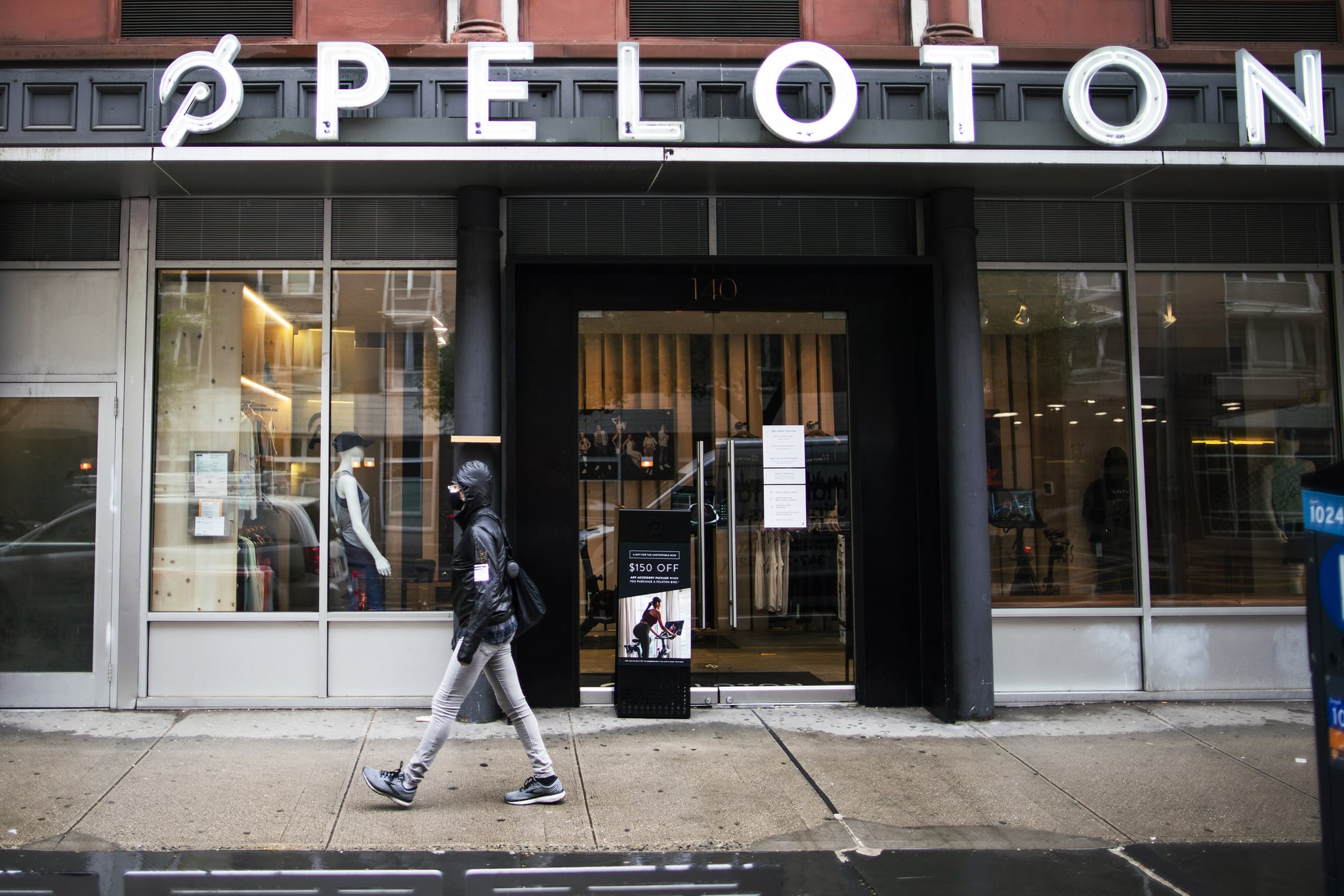 Insider published an investigation detailing some Black employees' concerns over pay disparity at Peloton. The report, published on Nov. 3, was based on interviews with four Black current and former Peloton employees speaking under the condition of anonymity, as well as Insider's access to inside communications (screenshots of Slack conversations, for instance) and review of internal documents.
Around 200 full-time employees make up the "Black@Peloton" employee group, and they began discussing salary over Slack in September. Some voiced that they felt they were being paid less than the industry standard. One employee with 11 years of IT experience said on Slack that she made a salary of $57,000 as a "Level 4" professional in Peloton's IT department. Another person with eight years of IT experience said their salary was increased to $51,000 only after negotiations — they'd received an offer of $50,000 initially.
Other employees reported inequity to Insider between their own salary and that of their white coworkers. One said that, after speaking with three "Caucasian" team members, one of whom started six to eight months before him and two others that started severals months after him, he uncovered they "were all getting paid more than what I started at." Another former employee said he was the only Black person on his team, which he told Insider grew by over 20 people last year. He asked a few white coworkers what they made and discovered that he was making $15,000 less for what he believed to be the same experience and role.
One current employee told Insider they believe this is a two-part issue: "I think Peloton is just extremely cheap when it comes to their internal employees regardless of race. But when it comes to your front-line workers, people who are in your warehouses, people who are your member-support agents who are taking these calls from actual Peloton bike riders — a majority of those teams are African American." Around half of Peloton's employees are hourly workers, and the company did not directly answer POPSUGAR's request for a breakdown of these employee demographics. (Note: Peloton raised the starting wage of its hourly workers by $3 to $19 beginning in July of 2020 as part of its four-year $100-million pledge to "fight racial injustice and inequity in our world and to promote health and wellbeing for all.")
During a meeting in October, vice president of global total rewards Michael Gettlin told members of the Black@Peloton employee group that Peloton, as Insider described, "does not pay below the competitive market rate" and that factors such as geography and experience go into determining how much an individual within each level of the company makes. "And so it is entirely possible that two team members could be in the same level but paid significantly differently," Gettlin said, according to Insider. But, he did note that two employees who do the same work on the same level of the company and in the same city should not be paid very differently.
Founder John Foley further said in an all-hands meeting that the company pays its employees in the "top 10% of all companies for similar roles," mentioning, too, stock compensation that Peloton offers its full-time employees. Insider reports that, according to Peloton's most recent proxy statement, Foley earned a total compensation of $17.8 million in the fiscal 2021 year; this included "stock awards." The median employee (full-time and hourly) compensation was $56,084.
According to Gettlin, Peloton hired an external consultant to conduct a "pay-equity study" in response to employee concerns. It will be conducted between January and March of 2022. He told Insider, "We've met with every team member who has actively come forward to express concerns about pay equity because we take this so seriously. We've addressed individual concerns as we do with any other workplace concern."
Some of the Black employees also said they were frustrated with additional internal factors, including a workforce-diversity report Peloton promised employees which they have yet to see. "None of it is genuine," one wrote to Insider. "The Black dollar is powerful, and Peloton sees the benefit with aligning themselves with the BLM/Anti Asian Hate stance, but does little to address inequity and diversity concerns internally."
"The Black dollar is powerful, and Peloton sees the benefit with aligning themselves with the BLM/Anti Asian Hate stance, but does little to address inequity and diversity concerns internally."
Peloton said that the company is "deeply in the DEI analysis process" and plans to share its numbers publicly in 2022. However, the company did note that 31 percent of its senior leaders (VP and above) "are people of color." This includes senior vice president and head of global marketing and communications Dara Treseder, who wrote in the Black@Peloton Slack channel, according to Insider, "It is so important to us personally that Peloton is the best place to work — ESPECIALLY for our Black teammates." She is one of the co-executive sponsors of Black@Peloton.
A Peloton spokesperson sent POPSUGAR a statement that read: "At Peloton, we are committed to pay equity and take it very seriously. We're proud we have team members who openly share their feedback when they have questions or concerns, especially when conversations are hard. We have a number of initiatives and processes in place today to ensure equitable compensation, and we are committed to continuous improvement, as part of our journey to becoming an antiracist organization."
The spokesperson continued on to say the company reviews and updates compensation ranges annually "and, based on the market, we evaluate where team members sit within their range to determine if they are paid accordingly, regardless of race, gender, ethnicity, or any other protected characteristic. If our review shows that there are any inconsistencies in compensation based on changing market-based ranges, adjustments are proactively made to ensure team members are earning competitive pay within the applicable compensation range for their role."
Lastly, the spokesperson noted that Peloton complies with "local and national pay equity laws and regulations specific to each country we're in, conduct[s] an annual compensation review to ensure equitable pay for all team members, and participate[s] in the MLT Black Equity at Work program, for which we have already received a 5-out-of-5 rating for the program's Compensation requirement, part of the baseline analysis the program considers for certification." According to Insider, Peloton will be eligible for consideration for this certification in May.

https://www.popsugar.com/fitness/black-peloton-employees-voice-pay-concerns-48597360